About Me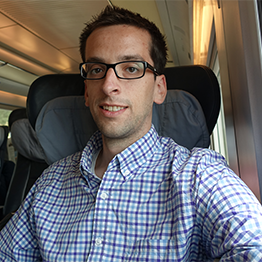 So you've managed to make it to the bottom of the page, now you're probably wondering who is this "Chris" character?
I am a 35 year old who got an introduction into web development in the late 90s. Once I first got dialup internet access, I dabbled as a young teenager with old school web development sites AOL, Angelfire and Geocities. I had a lot of fun creating websites, without knowing what html, css or javascript was.
Over the next few years in high school and throughout college I held a small web development job on the side for the York Mills Hockey Club, while teaching myself the required skills on the go.
In August 2012, I started working at DAC Group as a Junior Web Developer. Over roughly 2 years at DAC, I helped maintain and produce websites with DAC's various clients. I learned and improved greatly in many web development skills & technologies such as HTML, Javascript, jQuery, CSS, Responsive Design, C#, SQL, Photoshop, cross browser issues and much more!
Upon leaving DAC in July 2014 on my own terms I finally got a chance to backpack throughout Europe for several weeks visiting Ireland, England, Netherlands and Germany.
I was employed at the Toronto Star from July 2015 to January 2018. I worked on a wide variety of projects including the legacy Metro iOS app (Objective C#), Metro Android app (Java), Legacy Toronto Star m.thestar.com website (AngularJS 1.3), Toronto Star website www.thestar.com (ReactJS) and CQ5.6/AEM6.3 (Java, Javascript). In January 2018, I chose to leave the Toronto Star on amicable terms to take some personal time off, play some poker and travel. Now that the workplace and social landscapes have adjusted to the ongoing impacts of COVID I am eagerly seeking new opportunities.